Plants and soil organisms play critical roles in regulating soil fertility, ecosystem productivity, and the global climate.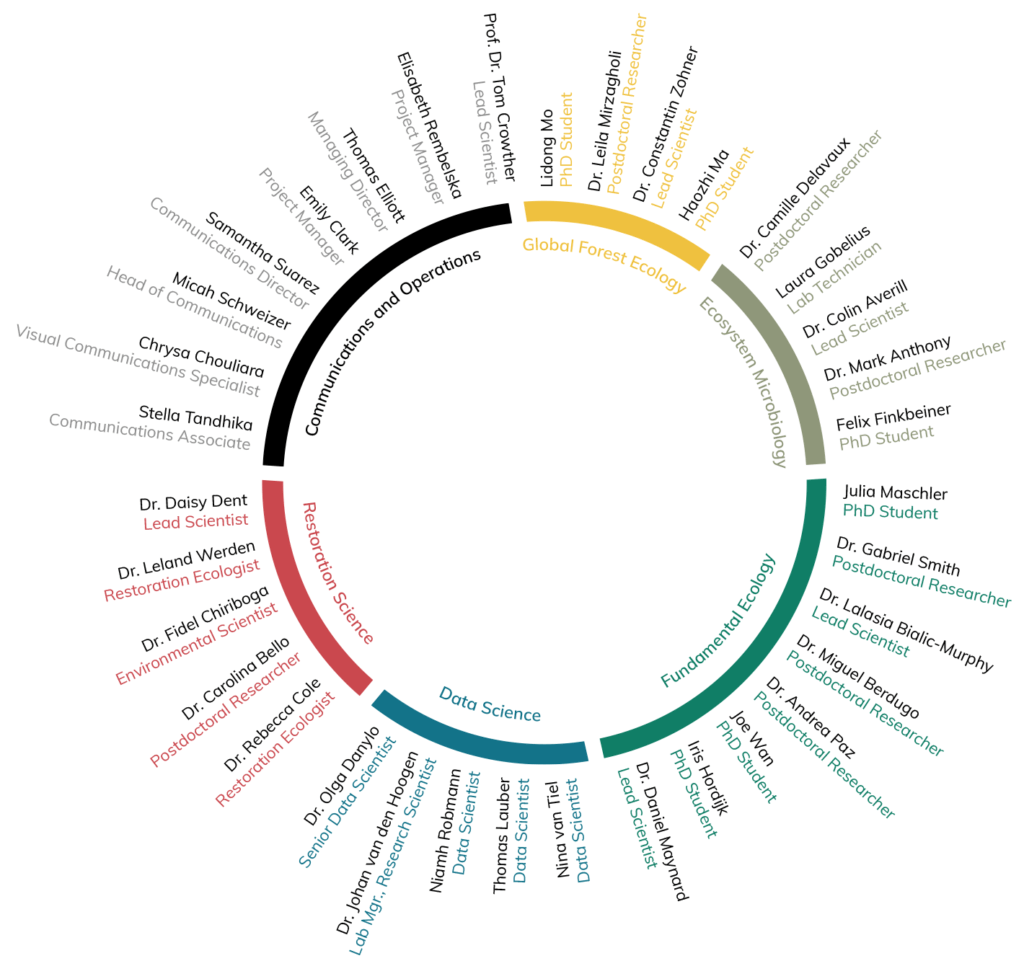 We research ecosystems to understand how they are structured and how they vary across the globe. We also aim to understand those biological communities in order to predict how soil fertility and natural carbon storage could respond to ongoing climate change.
As an interdisciplinary research group, we use a wide range of ecological approaches to understand the distribution and functioning of ecosystems around the globe. Our research includes theoretical mathematical models, lab and field experiments, observational studies, and global modelling efforts.
Crowther Lab's interdisciplinary research interests

Fundamental ecology
We study the ecological forces that create biodiversity in order to identify trends that underpin the structure and function of natural communities worldwide.

Global ecology
We study how ecosystems function around the world to identify innovative ways to understand and quantify global ecological processes.

Understanding climate change
We study the ecological feedback loops regulating climate change to understand how biodiversity affects and reacts to climate change.

Addressing climate change
Our research helps guide ecosystem management to promote biodiversity, carbon storage, and human well-being around the world.
Conferences & Scientific Presentations
Scientific Publications
From fundamental ecology to addressing biodiversity loss and climate change, our research takes a global approach to understanding Earth system dynamics.